Investing For Change | Mastercard Foundation Africa Growth Fund
Investing for Change
The Africa Growth Fund holds African-owned and African-led Investment Vehicles. It aims to reduce the risk of investing across the continent by providing much-needed access to both funding and knowledge. This approach is designed to have a significant and positive impact on Investment Vehicles and small-and medium-sized enterprises (SMEs) in their portfolios, and to create dignified and fulfilling work opportunities for young people, particularly for young women.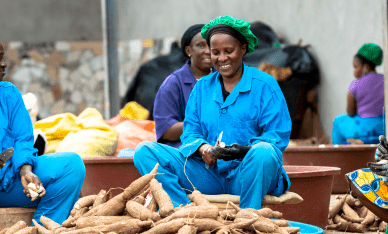 The Fund's Investment Vehicles
The Mastercard Foundation Africa Growth Fund is a "fund of funds." Each Investment Vehicle included in the Fund is carefully screened to ensure they are compatible with our Investment Policy and other eligibility criteria, including a commitment to advancing gender equity in entrepreneurship.
How We Invest
Currently, the Mastercard Foundation Africa Growth Fund focuses on investments in sub-Saharan Africa countries with a focus on Ethiopia, Ghana, Kenya, Nigeria, Rwanda, Senegal, and Uganda. It is sector agnostic, with a focus on the following industries:
Agribusiness
Light Manufacturing
Education
Health
Technology and Innovation
Hospitality and Tourism
Investment Vehicles are selected by an independent Investment Committee. Funding is approved by the Foundation Council and disbursed as debt, equity, quasi-equity, or other suitable combinations of investment instruments.
Learn More about the Investment Principles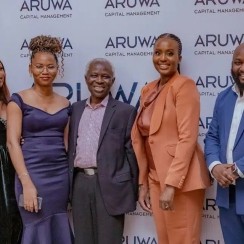 Our First Investment
Aruwa Capital Management
Aruwa Capital Management, a Lagos based female founded and led early-stage growth equity and gender lens investment fund, is pleased to announce the successful close of its first institutional fund, which was oversubscribed, surpassing its target of $20 million. The fund's first institutional and anchor investor is Visa Foundation, followed by other investors such as Mastercard Foundation Africa Growth Fund, Nyala Venture, backed by Financial Sector Deepening Africa Investments and leading family businesses from Africa, Europe and the United States.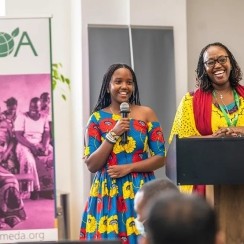 Working Through Investment Vehicles
The Mastercard Foundation Africa Growth Fund invests in African investment vehicles, and not in SMEs. We work through investment vehicles, which in turn invest in their portfolio companies, with the goal of enabling dignified and fulfilling work for young people, particularly young women.
Apply to the Fund