How startups in Kenya goes pan-African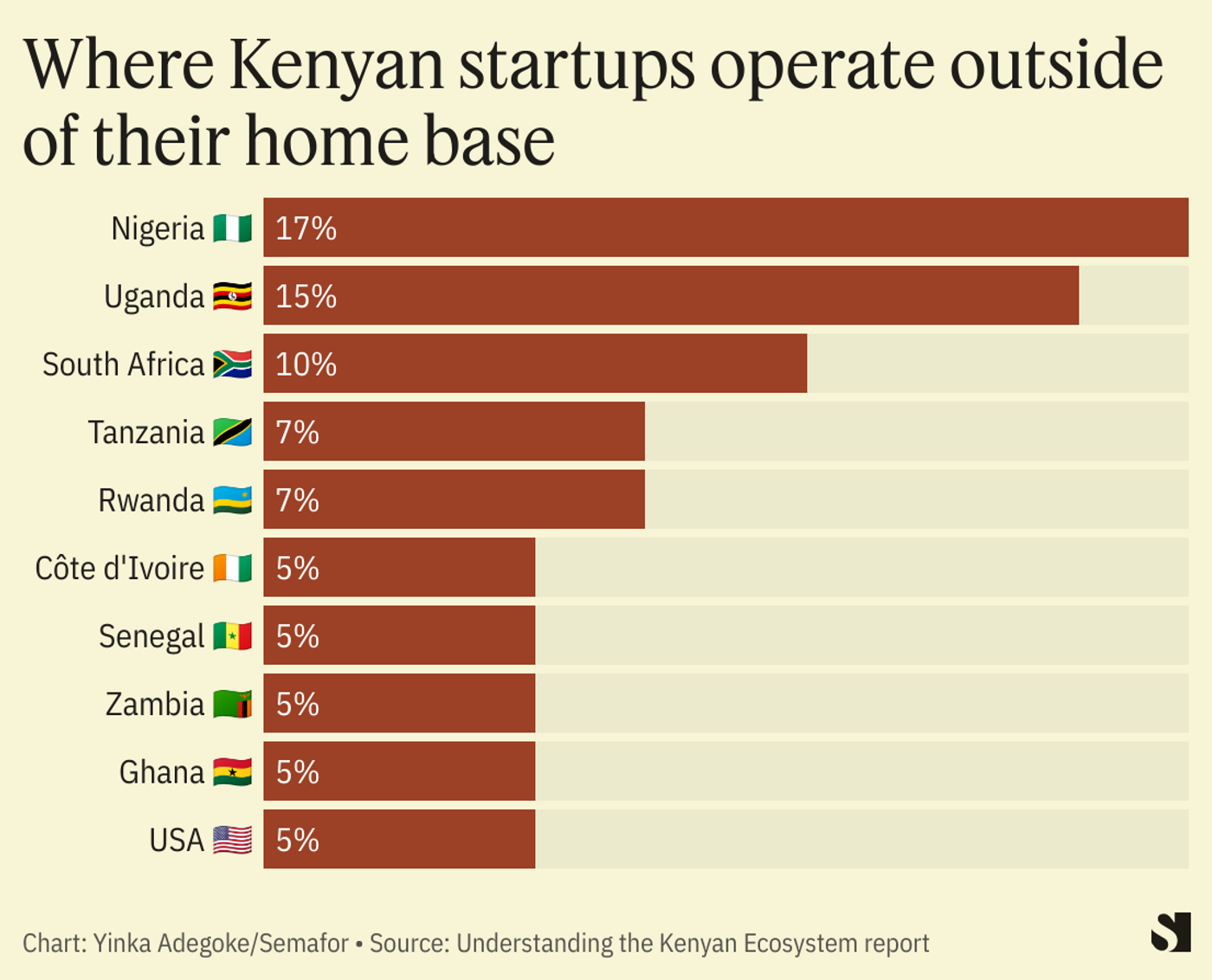 THE NEWS
Kenya's tech ecosystem, nicknamed Silicon Savannah, has been at the vanguard of Africa's tech revolution over the past two decades. A new report titled "Understanding the Kenyan Startup Ecosystem" digs into the numbers behind the rise. It notes that the space is dominated by fintech startups which accounted for 30% of all funding between 2019 to June 2022. Agri/food tech, energy, and retails startups come next.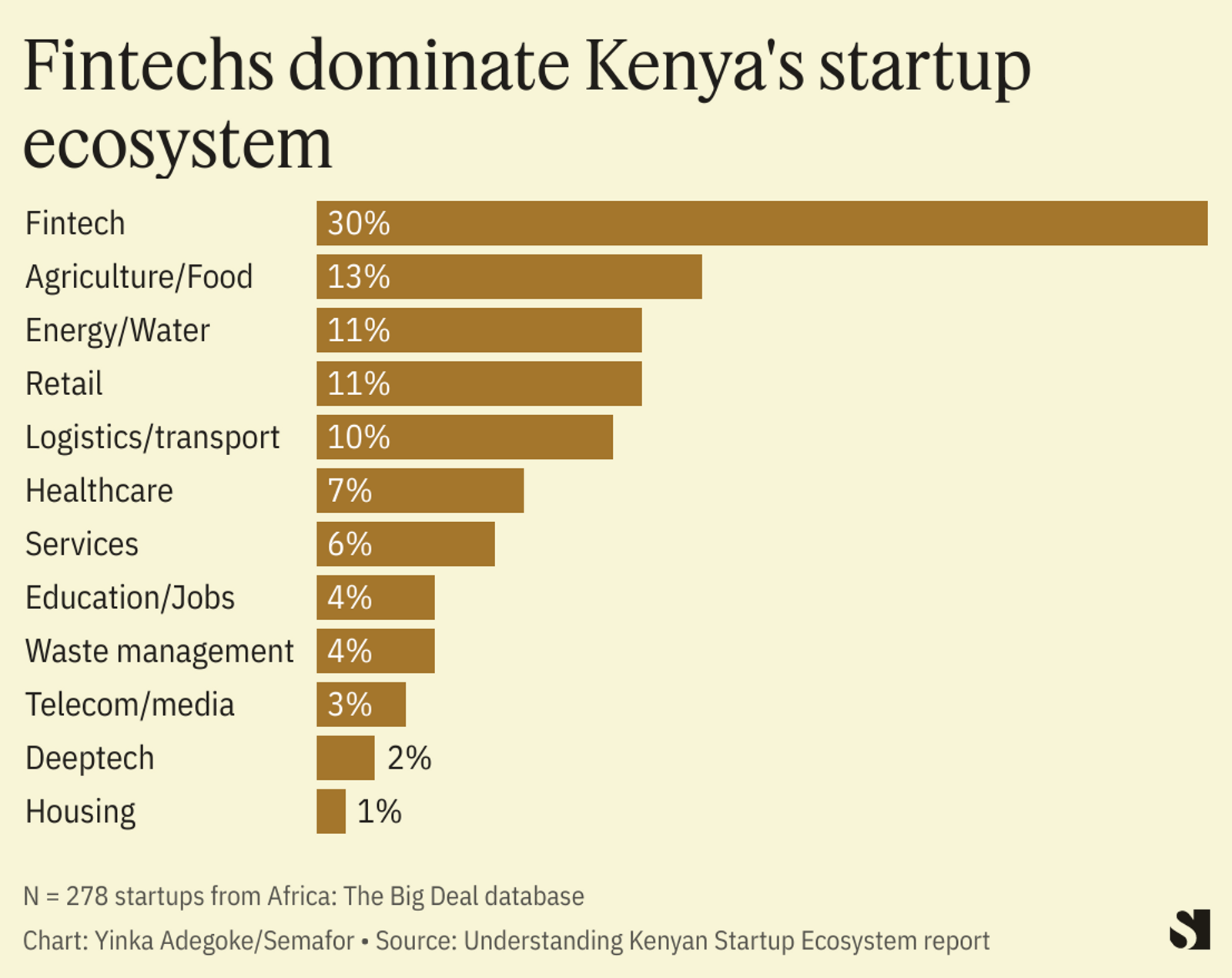 One in five Kenyan founders graduated from a university in Africa — on average six years before they started their company — and a third of Kenyan startups has a female co-founder.
KNOW MORE
As Kenya's capital and largest city, Nairobi dominates the startup space with three in five startups having a presence there. Just 24% of all startups have presence in all of Kenya's counties. After Nairobi the next most popular counties are Kiambu and Mombasa.
While around half of all Kenyan startups only operate at home, the report also found that Nigeria, Uganda, and South Africa are the preferred countries for expansion beyond Kenya's borders. "We are seeing growing cross-geography presence across Nigeria from Kenyan startups," say the report's authors. The North African markets of Tunisia, Egypt, and Morocco are seen as the next likely opportunities for Kenyan startups.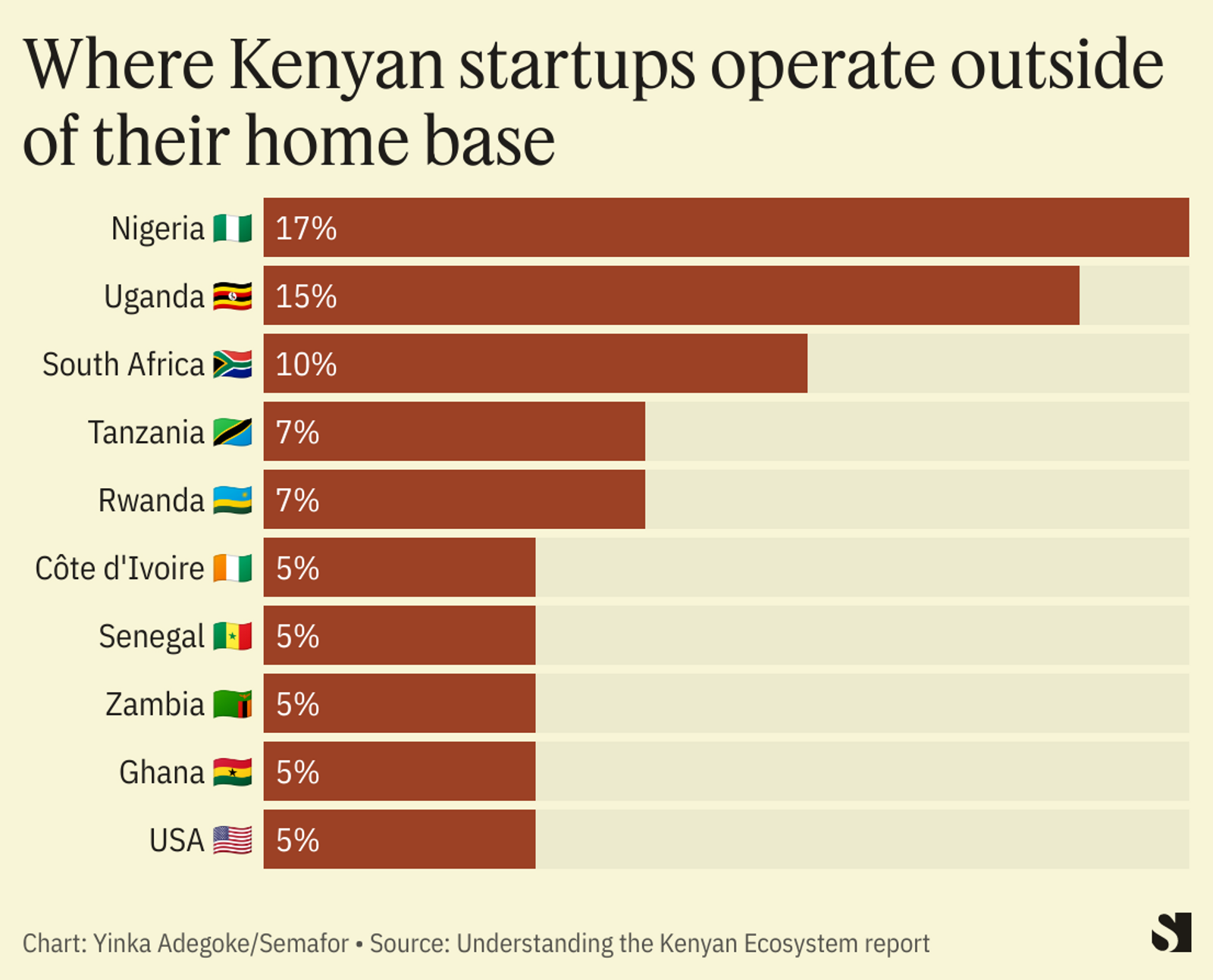 Source: Semafor.com