Hichilema's $6bn Debt Deal: A Historic Milestone for Zambia's President
Zambia's President Hakainde Hichilema can finally breathe a sigh of relief as the outlines of a deal aimed at lifting his country out of its debt crisis have been unveiled.
In 2020, the copper-rich country became the first African nation to default on its debt payments during the Covid pandemic. It was burdened by loans and high interest rates that severely restricted the government's ability to invest in critical social programmes and infrastructure development, both crucial for economic growth.
Following months of talks, Zambia has now successfully agreed new repayment terms with its state creditors on up to $6.3bn (£5bn) debt, including over $4bn owed to China.
There had been frustration for Zambia as negotiations have been slow, with some blaming China for the delay – something that Beijing denied.
France's President Emmanuel Macron, who played a pivotal role in persuading China to agree, hailed the deal as "historic". It is thought that it could pave the way for other debt-ridden countries to follow suit.
"But the hard work is not over yet," Mr Hichilema said on Twitter, recognising that the more than $6bn owed to private lenders still needs to be tackled.
His election in 2021 was partly based on a promise to tackle the country's financial woes, inherited from his two predecessors, Michael Sata and Edgar Lungu, who had allowed Zambia to take on significant loans to finance infrastructure projects.
Though some of that money was invested, it is thought that a lot was lost to corruption.
Breathing space
While a bailout agreement had already been reached with the International Monetary Fund (IMF), Zambia needed to restructure its debt to unlock much-needed funds. This debt restructuring process is a critical step toward regaining financial stability, fostering sustainable growth, and safeguarding the well-being of its citizens.
Although the details of the deal have not yet been released, it appears that Zambia will be granted an extended repayment time of over 20 years, including a three-year grace period with interest-only payments.
Experts have praised the government for securing the agreement and are hopeful that this will improve Zambia's economic situation.
Economist Isaac Mwaipopo, from the think-tank the Centre For Trade Policy and Development, believes it will help inspire investor confidence, but urges the government to follow an economic recovery plan.
"There's a need to come up with a clear plan in terms of reconstructing the economy, especially that we will still be on an IMF programme for the next three years. It will be very important that sectors are identified which can be strategic for growth, boosting job creation and aiding poverty alleviation."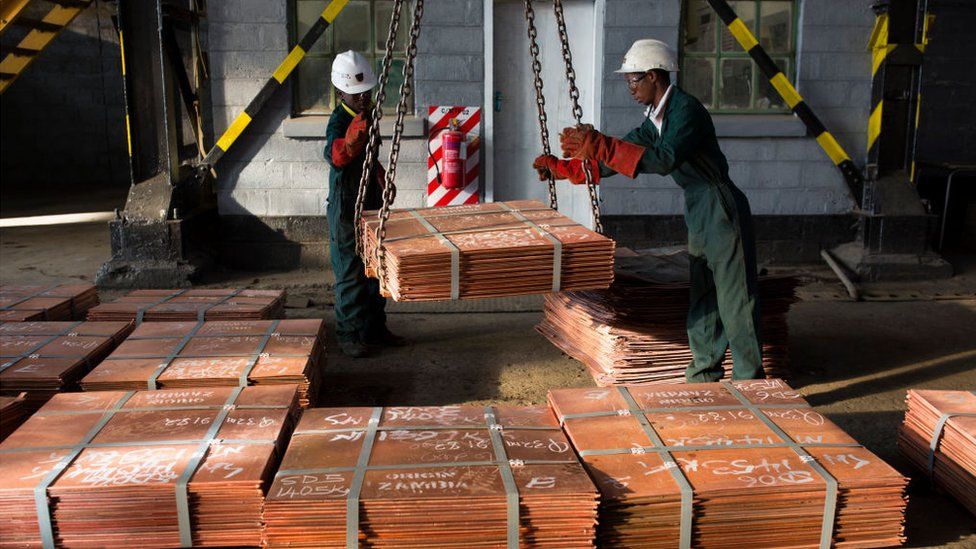 By renegotiating the debt terms, Zambia gains valuable breathing space to stabilise its economy, implement necessary reforms and pursue long-term growth. This newfound flexibility can be redirected toward investment in healthcare, education, infrastructure and social welfare.
The revised terms make the burden of servicing the debts more manageable, reducing the risk of default and preserving the government's creditworthiness. Additionally, by demonstrating commitment to resolving its debt issues, Zambia becomes an increasingly attractive destination for foreign direct investment.
Supporters of this process view it as a crucial opportunity for Zambia to address its debt challenges and lay the foundation for sustainable economic development.
However, the debt restructuring may result in a downgrade of Zambia's credit rating, potentially making it more expensive for the country to borrow money in the future.
Some critics are also asking what the creditors are getting out of the renegotiation – though as the details are limited there is little information on this.
With an eye on the future, Dr Lubinda Haabazoka, who heads the business school at the University of Zambia, said the country must develop more home-grown investment solutions, as opposed to relying on external contributors.
"It's going to be a lengthy process. We should start looking at new sources of revenue. Creation of new industries and businesses will be crucial. Because we have restructured debt, it will be very difficult for us to convince people to lend us money," he said.
While the IMF is set to release $188m from its bailout package to support government spending, attention now turns to Zambia's private lenders. While there is an expectation that they will follow suit, it is not guaranteed.
Although there is reason for cautious optimism, it is important to note that the journey toward financial recovery and stability is not yet complete.
Dingindaba Jonah Buyoya works for Zambia's Diamond TV and was the winner of the 2022 BBC News Komla Dumor Award.
Source: BBC