Exploring Africa's Startup Scene: An Interview with Jeremy Hodara
Business Insider Africa had the opportunity to sit down with Jeremy Hodara, renowned entrepreneur and co-founder of Jumia, during the inaugural GITEX AFRICA Conference 2023. With over a decade of experience in the industry, Jeremy shared his insights on the factors contributing to the success of startups in Africa, the emerging business trends, and the challenges faced by the continent's business ecosystem. Notably, Jeremy has recently stepped down as the CEO of Jumia, allowing him to pursue personal projects and engage in various entrepreneurial endeavours.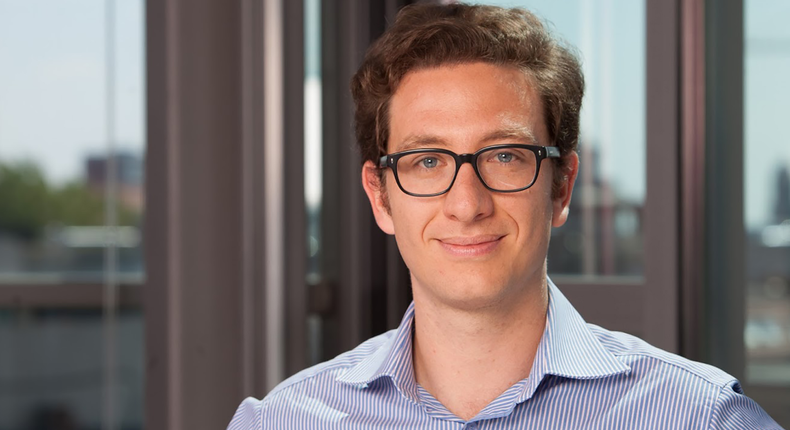 Jeremy Hodara
BI Africa: Tell us about yourself and what you do currently.
Hodara: My name is Jeremy Hodara, and I'm the co-founder and former CEO of Jumia. We launched the business in 2012, and today it is the largest e-commerce company in Africa, operating in 11 countries across the continent. After leaving Jumia, I have been involved in several personal projects that allow me to pursue interests I didn't have time for during my 24/7 commitment to the company. I provide assistance and support to entrepreneurs, serve on advisory boards, offer guidance to investment firms, and manage my own family ventures, ensuring a diverse and fulfilling life beyond Jumia
BI Africa: With over a decade of experience in the industry, you are undoubtedly a key player. What are the key factors contributing to the success of startups in Africa?
Hodara: In my opinion, success in startups comes from a combination of controllable and uncontrollable factors. Among the controllable factors, it is crucial to build a business that solves a real-life problem rather than simply following trends. Whether it's in agriculture, transportation, fintech, or e-commerce, identifying and addressing genuine challenges is essential. Additionally, the problem being solved must be significant in scale, with people willing to pay for the solution. Finally, aspiring entrepreneurs must be prepared for a long-term commitment, as building a successful business takes time and dedication. While challenges are abundant, it is through building a solid foundation, assembling a talented team, and focusing on sound economics that success becomes attainable.
BI Africa: Can you elaborate on the uncontrollable factors that affect startups?
Hodara: There are factors beyond an entrepreneur's control that influence the startup ecosystem. One notable change is the increasing availability of experienced professionals who have worked in various companies and are now launching their own ventures. This growing pool of talent provides reassurance to investors and strengthens the overall ecosystem. It is also encouraging to see individuals who have experienced failure in the past, as they bring valuable lessons and improved skills to their subsequent endeavors. This diversity within the ecosystem enhances its vibrancy and resilience.
BI Africa: What emerging business trends do you find particularly promising in Africa?
Hodara: Rather than pinpointing specific trends, I find promise in the unknown. The most exciting opportunities arise when entrepreneurs present unique problems and ideas that surprise and challenge me. While fintech and e-commerce hold great potential, it is crucial to embrace a diverse range of industries like agriculture, healthcare, transportation, etc,.. An ecosystem that balances opportunities across various sectors ensures sustained growth and resilience. Africa possesses remarkable entrepreneurs who must focus their energy on addressing real-life problems rather than following the latest trends.
BI Africa: How do you approach identifying and evaluating potential investment opportunities?
Hodara: My approach to identifying investment opportunities is relatively straightforward. I look for ventures that solve genuine problems, have the potential for significant scalability, and can easily expand across multiple countries. Operating within a single country can lead to overexposure and limits growth potential. Equally important is the evaluation of the team. I seek humble and hardworking founders who surround themselves with individuals more knowledgeable than themselves. Empathy, respect for team members, and a clear vision for the future are essential qualities I value when considering investments.
BI Africa: Africa has faced challenges with brain drain, where talented individuals leave the continent for opportunities abroad. How can this problem be mitigated?
Hodara: The issue of brain drain is indeed a challenge, but it is essential to recognize that individuals should seize the opportunity to work abroad if it represents a chance of a lifetime. However, remote work has also introduced new dynamics, as foreign countries can now hire talent in Africa by offering significantly higher salaries, posing a challenge to local businesses. While there is no easy solution, the long-term impact of experiences gained abroad can benefit the continent. Addressing brain drain requires a multifaceted approach that considers both short- and long-term implications.
BI Africa: Looking ahead, what opportunities do you foresee for Africa's business landscape?
Hodara: The informal sector presents immense opportunities for Africa's business landscape. Despite its complexities, this sector represents a significant portion of the continent's economy, competing with countries like India and Indonesia. Successfully organizing and working with the informal sector can unlock tremendous potential. Additionally, the practical application of artificial intelligence (AI) holds great promise. By applying AI to the informal sector, we can empower individuals and create countless opportunities. Reflecting on the past, I can only imagine the impact AI would have had if it were available when we started Jumia a decade ago.
BI Africa: Finally, what advice do you have for aspiring entrepreneurs and investors interested in Africa?
Hodara: To aspiring entrepreneurs, I advise against building a business solely with the intention of selling it. Instead, focus on creating a good business that stands on its own merits. If someone wants to acquire your business one day, that's fantastic, but building with the sole purpose of selling rarely leads to success.
For investors, I encourage a deep dive into the diversity of opportunities rather than following trends. Africa's richness lies in the multitude of solutions entrepreneurs are developing to address unique challenges. By exploring and supporting a broad range of industries and sectors, investors can tap into Africa's potential and contribute to its growth.
Source: Businessinsider