Evolution of E-commerce in Africa: Trends and Transformations
Social media, rather than dedicated e-commerce websites or apps, have become the leading online sales channel for independent retailers who answered a survey for Anka, the multichannel e-commerce platform for African businesses. And with WhatsApp, Facebook, and Instagram dominating the continent, Meta (which owns all three) has some 80% market share today. Overall, social media accounts for 43.6% as the largest point of sale for retailers, with 'a physical shop' coming a distant second at 20.9%.
Anka, which means "ours" in the Bambara language of Mali, offers a suite of services for independent African retailers on the continent and around the world, many of whom are women. It describes itself as both a "Paypal and Shopify" of Africa and helps aggregate shipping services to reduce costs. It said it has more than 20,000 sellers in 100 countries including 45 African countries as of the second quarter.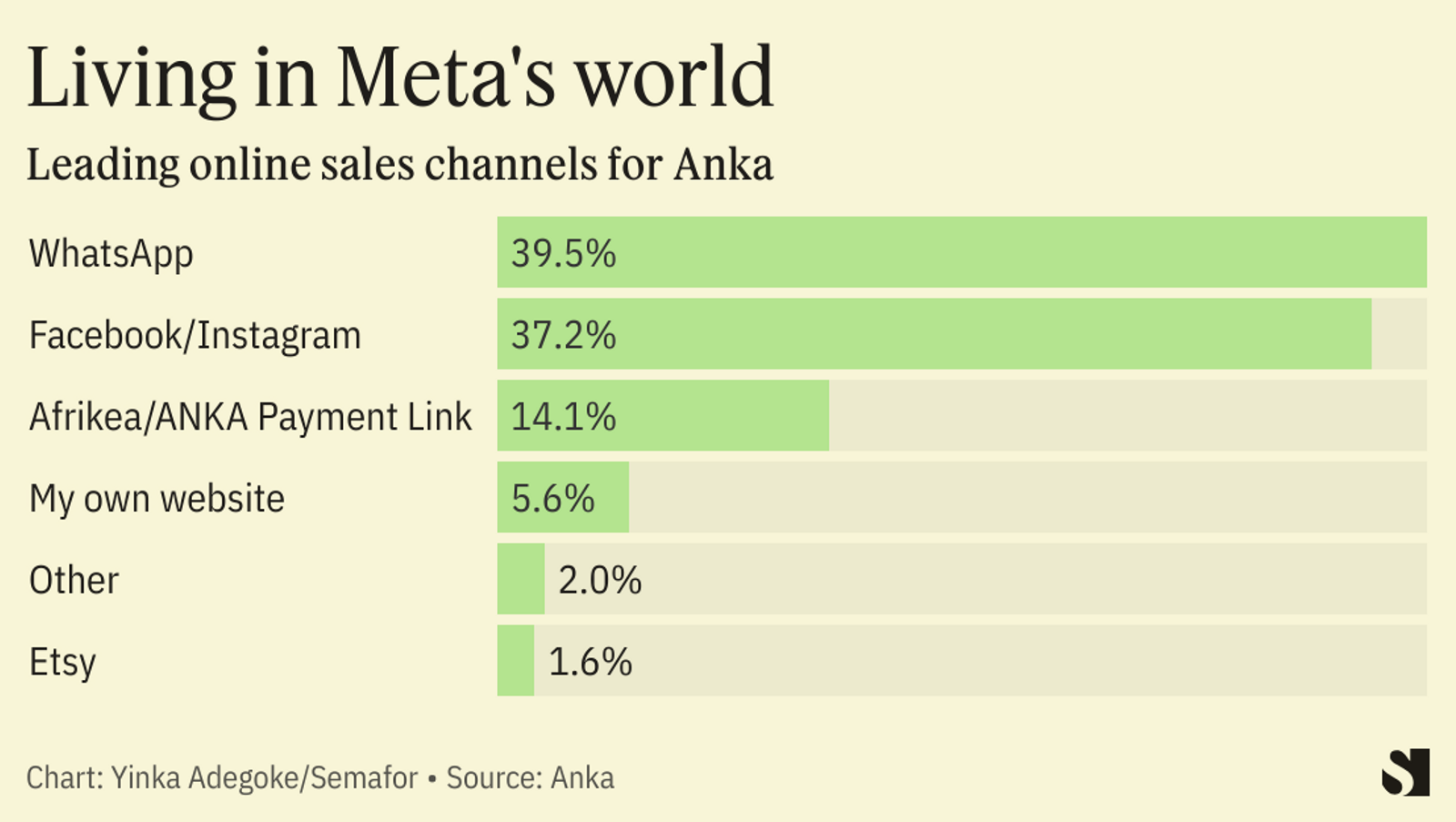 KNOW MORE
France has Anka's highest number of online shops with over 4,000, while Nigeria is second with 3,549. But Nigeria has the highest seller average annual volume in the top 10 countries coming in at over $11,000 — more than three times the next country, Ghana. Anka partly explains the disparity by the split between countries with predominantly full-time entrepreneurs versus part-time. The former have a stronger interest in exporting and have a strong use of social media which is said to help.
Anka points out that the average seller on its platform earns around $185 which it acknowledges may not seem like a lot for a designer living in Paris. "But for a designer living in Africa, where a third of the population is in the middle class, it is a considerable gain."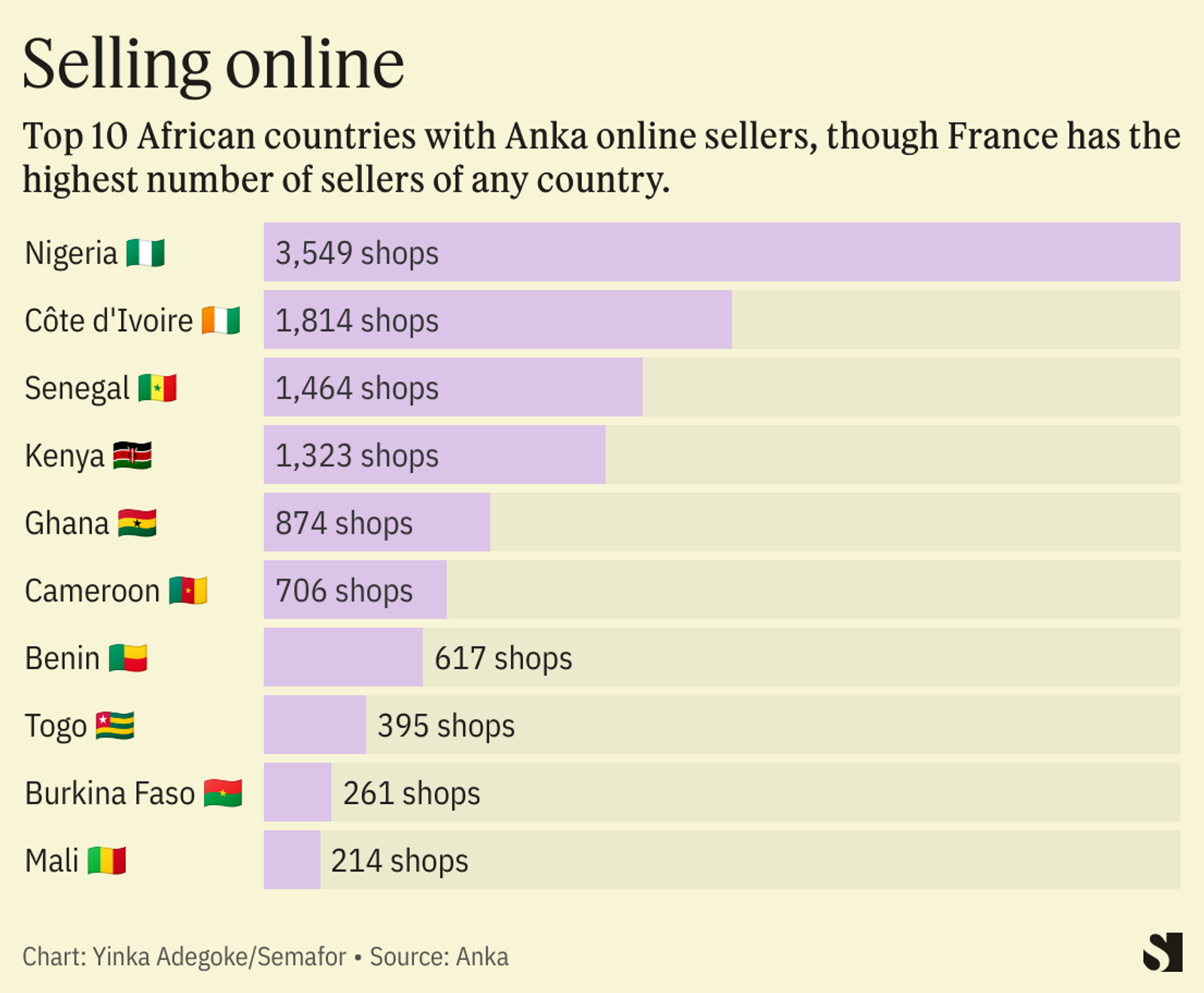 YINKA'S VIEW
I've been a follower of Anka, which used to be known as Afrikea, for some years now and have been intrigued by their repositioning as more than a retail platform.
The white paper does a good job of making the case for why e-commerce in Africa shouldn't try to simply replicate the Western experience or models with consumers with smaller spending power. It points to the difficulties of Jumia, Konga and others in recent years. "In our humble opinion, rather than pushing people to buy what they can't, we should also empower them to sell what they do have, especially through export."
It points to the success African independent fashion retailers on its platform, the majority of whom are women, have seen in selling not just to other African countries but also to African and Black diaspora around the world. "Exporting is not a panacea but a real remedy for the many difficulties that African economies suffer from, such as trade deficits, currency instability and chronic unemployment."
Anka has focused on helping to build the continent's e-commerce sector one (often female) seller at a time so It'll be interesting to see how Amazon's opening of its e-commerce marketplace in South Africa next year will influence the African market overall. For now it is expected to concentrate on Africa's advanced economy but there'll be some ripple effects.
Then there's TikTok. According to the white paper, TikTok can drive views for its users but doesn't convert to lots of sales. Given how much TikTok has focused on live e-commerce at home in China and southeast Asia, and is looking to open up in the United States, it could be biding its time.
There are many more insights in Anka's white paper and it brings up another important point for me: the great value in sharing these types of insights with the wider market. We often talk about the lack of reliable data from key market players in African market sectors, so this type of effort contributes greatly. Anka's survey may not be fully representative of the entire market but it's an important window into a subset of it and, if nothing else, it's a nifty brand marketing tool.
Source: Semafor.com